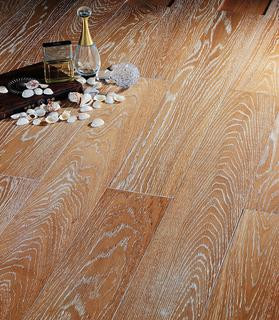 **A: deliberately "abbreviation" to flicker
In May of this year, Mr. Wu Changchen spent more than 20,000 yuan on a large-scale floor store and bought more than 100 square meters of merchants' promised solid wood flooring. Sent to the National Building Materials Testing Center for inspection, confirmed as solid wood flooring instead of solid wood flooring. However, the merchants argued: "Solid wood flooring is also a solid wood floor." Because the material was not specified in the contract, Mr. Chen could only recognize it.
In August of this year, when Ms. Qin spent 50,000 yuan on a building materials market to customize the bedroom floor, the contract states that it is "oak." After the body appeared rubber wood allergies, they found the theory of the business, the business but said "Oak is rubber wood." In fact, oak originates from oak trees and is of high quality wood. Rubber wood is derived from rubber trees that can be tapped.
**II: Verbal promises are all empty
Nowadays, in order to seize the market, some floor merchants have promised a 10-year warranty and will be replaced within five years. However, it is almost impossible to realize that the floor that has been renovated is actually changed. In April of this year, Ms. Zhou, who had cracked the floor less than half a year after she was installed, found that the merchant had asked for a replacement. The reason was that Ms. Zhou did not have a written promise of "replacement for ten years" and could only be repaired.
In order to avoid commercial commitments, it is necessary to sign relevant contractual agreements in advance. If conditions permit, they can ask professional agencies to conduct pre-examination and reduce risks. In addition, due to the current market instability, for those who promise is not very reliable "the replacement within five years", "five-year warranty", consumers are the best choice to go straight away.
Reason: The industry has no standard so far
The person in charge of the Consumer Association told the reporter that at present, the household industry such as flooring is highly professional, and there is a lack of national or industry standards in the country, which has given bad businesses opportunities to exploit loopholes.
The person in charge said that at present, due to the uneven quality of goods in the flooring market, most consumers lack sufficient authentication knowledge. In the absence of industry constraints, consumers do not understand the market situation, if the consumer does not have a detailed agreement on the floor size, price, material and other content in the contract with the business, once encountered bad businesses, resulting in consumer disputes , it is very difficult for rights protection.
Wireless Router,Network Router,Broadband Router,Computer Router
Ebic Tools Limited , http://www.ebictools.com