The rigid impeller feeder is

currently used in various equipment for unloading and unloading devices in the installation environment. In the long-term use process, the equipment is aging due to high temperature, pressure, corrosion, wear, etc. When it is necessary to repair and replace in time, it is a cumbersome thing to repair or replace. Is there a kind of unloading or ash discharging device with long wear resistance, high temperature resistance and corrosion resistance? Yes, then choose a good quality rigid impeller feeder, and find Zhangzhou Puhui Dust Removal Equipment Co., Ltd.

The rigid impeller feeder is used to continuously and evenly feed the dry powdery material or small granular material in the upper silo to the next equipment. It is a powder material discharging and feeding quantitative equipment, which is widely used in The material conveying system of cement, building materials, chemical, metallurgical and light industry departments is used as feeding equipment.
The rigid impeller feeder is rigidly connected to the main shaft through the output shaft of the reducer, thereby driving the main shaft and the impeller. The impeller is provided with a plurality of impeller blades, which are provided with a rubber sealing piece, which is pressed by a pressing plate, and the sealing piece is closely attached to the inner wall of the outer casing. When the motor rotates, the main shaft and the impeller rotate at the same time. When the material passes through the upper silo, the material inlet enters the impeller tank. The rotating impeller feeds the material to the discharge port, and can also use the frequency converter to achieve stepless speed regulation. To control the amount of feed.
The inlet of the rigid impeller feeder has two kinds of upper and lower squares and upper and lower rounds, which can adapt to the requirements of different installation occasions. The bearing externally plays the role of preventing dust from entering the bearing and high temperature resistance. The impeller feeder is the most advanced unloading device in China. It is commonly used as one of the important equipments of the dust removal system in the dust removal system. It is especially suitable for dust and small particle materials, and is deeply affected by environmental protection, metallurgy, chemical industry, food, cement, Engineering projects in industries such as road construction and drying equipment are preferred. The rigid impeller feeder is made of cast iron, carbon steel, stainless steel, manganese steel, etc. It can meet the requirements of different media and different working conditions. Our factory can also be equipped with explosion-proof motor, speed regulating motor, variable frequency motor, and price according to national electromechanical Standard floating pricing. If the user unit needs special requirements, our factory can design, produce and supply according to the requirements of the buyer.
It is understood that Zhangzhou Puhui Dust Removal Equipment Co., Ltd. is located in Cangzhou, Hebei Province, China. It has a deep influence in the transportation of various dust and granular materials. It has long-term cooperation with domestic design institutes for domestic metallurgy. , chemical, building materials, food and other industries have made outstanding contributions.
Cangzhou Puhui Dust Removal Equipment Co., Ltd. has always developed into a scientific and technological enterprise integrating R&D, design, casting, processing, production, sales and service with the corporate philosophy of

"

quality, reputation, innovation,

"

and is the company's product development. Dozens of varieties have become leading companies in the industry.
For details, please refer to the rigid impeller feeder equipment network:

http://

service hotline

0317-5569122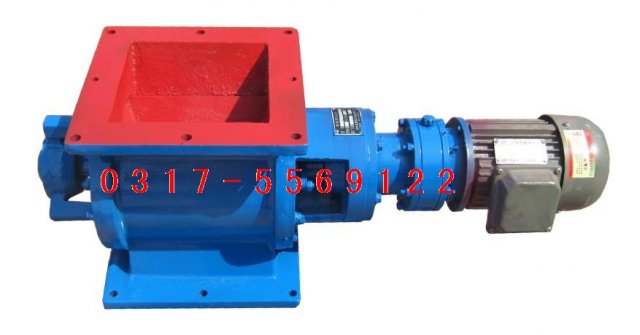 We provide organic and inorganic pigments to our customers in Middle East, South East Asia etc,you also can find barium sulphate, carboxyl methyl cellulose , melamine and other relative producets here.
Iron oxide red is widely used as inexpensive, durable pigments in paints, coatings and colored concretes.
1.
barium sulphate
, it is super-fine powder made from high quality barite which is after thoroughly grinding process. The end products have good dispersibility, high whiteness, nice covering power, stable chemical properties.
Application : used in pharmaceutical industry, leather industry, printing and dyeing industry
2. Melamine:
Main Application, Storage and Transportation:
1). Food grade melamine raw material can be used to produce melamine table ware.
2). Also used as industrial grade additive, widely used in plastics, paint textile, paper.
3). Used as the material to produce melamine formaldehyde (MF) colophony.
4). Owning the abilities of fire-resistant, water-resistant, hot-resistant, age-preventing, electric arc resistant, bearing chemical corruption, perfect insulation capability, gloss grade, and machinery intention, and good thermal-setting capacity, it is widely used in wood, plastic, dope, paper-making, textile industry, leather, electric, and medicine, etc.
5) The product is a kind of weak alkaline and nontoxic material. It should be kept in a clean and dry place. Moisture and rain proof with careful handle during storage and transportation.
White Powder Pigment,Waterproof Coating,Pigment Ink,Iron Oxide Pigments
Gemhold (SJZ) Trading Co., Ltd. , http://www.gemhold.cn