Abstract Ma Yun said that the quality of counterfeit goods produced in China is better than the real one. Do you believe it? Anti-counterfeiting has always been the focus of Alibaba, but Ma Yun's speech at the annual investor conference in Hangzhou was amazing today. On June 14, Ma Yun attended the Hangzhou Investors Conference. He said at the meeting: "Chinese students...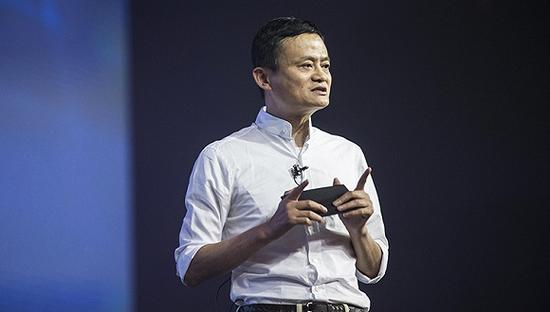 Ma Yun said that the quality of counterfeit goods produced in China is better than the real one. Do you believe it?
Anti-counterfeiting has always been the focus of Alibaba, but Ma Yun's speech at the annual investor conference in Hangzhou was amazing today.
On June 14, Ma Yun attended the Hangzhou Investors Conference. He said at the meeting: "The quality of counterfeit goods produced in China is even better than the real ones." But Ma Yun also stressed that Alibaba is committed to combating counterfeit goods. Many fake goods are better than real goods and are "challenges."
Ma Yun said at the Ali Investors Conference on Tuesday that global brands have long relied on China and other low-cost production bases to increase profit margins. However, over the years, these foundries have become more sophisticated, and now use the Internet channels such as the Ali platform to directly sell their own products to consumers. However, he stressed that Ali is the best in the world in combating counterfeit sales.
"The problem is that the quality of fake goods is better than real products and real brands, and the price is cheaper." Ma said in Hangzhou, "It is not fakes that ruin them, but new business models. The same factories, the same raw materials, But they don't use their own brands."
If you don't change your company's image, it will be difficult for Ali to gain the trust of overseas merchants and shoppers. Ma Yun hopes to increase Ali's overseas revenue share to more than 50% in the next 10 years, but the domestic economy, which is slowing down, makes this goal even more difficult.
"We are willing to cooperate with brand companies." Ma Yun said that he revealed that about 2,000 employees in Ali are responsible for cracking down on fakes. "We cannot solve this problem completely because it is fighting human instinct. But in solving this problem On the issue, we can do better than any government, any organization, or anyone in the world."
His interpretation is that the definition of fakes on the market is unknown. Many commodities are imitations and are also a category of fakes. However, there are no specific standards for the scope and identification of counterfeit goods at present, and it is difficult to define the scope of duties of the right holders.
In his internal speech, Ma Yun once stressed: "It is easy to eliminate Alibaba, but it is difficult to eliminate fakes. Counterfeit goods are like germs in the air around them. The fight against fakes is to fight against the dark side of human nature. This is a battle. A permanent war."
At the International Anti-Counterfeiting Alliance Conference in May 2016, Alibaba Group President Michael Evans described the company's efforts in combating counterfeit goods, and it was the first time that Alibaba personally purchased value. $15 million suspected fake.
Ali has defended hundreds of members of the IACC on fake issues, saying that the company has the data, technology and willingness to keep fake brands away from its online trading platform. Ali's president, Michael Evans, told the IACC in May that last year, Ali collaborated with Chinese law enforcement to arrest 300 people, destroyed 46 counterfeit dens, and confiscated counterfeit goods worth $125 million.
In May 2016, Alibaba was investigated by the US Securities and Exchange Commission, and Softbank disclosed plans to reduce its holdings by 10 billion US dollars. As a result, investors' short-selling of Ali has increased rapidly in the past two weeks, and Ali's share price has also fallen.
At the same time, Ma Yun also set a new commodity transaction in the 2020 fiscal year totaling 6 trillion. In March of this year, Alibaba just announced that the total transaction amounted to 3 trillion yuan. Ma Yun also set a new goal for Alibaba: By 2020, Alibaba's total transaction volume will reach 6 trillion. It is less than 4 years since this time.
It took 13 years for Alibaba to complete the transaction volume of 3 trillion yuan, and due to the increase in volume, Ali will complete the next 3 trillion in less than 4 years. Ali CEO Zhang Yong compared with the previous Wal-Mart, Wal-Mart to do 3 trillion transactions for 54 years.
Ma said that Europe, Latin America and possibly Africa are key markets for Alibaba's goal of reaching 2 billion users. Currently, there are 423 million active users. Ma Yun also said that the business opportunities in rural China are now better than India and Indonesia, because Alibaba knows more about the local market.
Ma Yun also looks to future generations. He told investors that more than 90% of the company's important meetings, decisions and events have been recorded as videos for the analysis of Ali's descendants. It is also hoped that Alibaba will be recorded as a sample company.
Extended reading:

After seeing the relevant speeches of Ma Yun, Wang Hai, the first person in China to fight fakes, immediately issued a message on Weibo: "The truth: Ma Yun has been faked! ❶ maliciously prevented consumers from defending their rights, Aliwei rights channel castrated a refund three, retired one Lose ten options, help evade legal liability for selling fake goods. ❷ After being complained, the fakes will be removed from the first time, instead of freezing the transaction and notifying the consumers that they have been defrauded, and deliberately preventing consumers from defending their rights and making administrative investigations. Failed. ❸ Directly seal the rights of consumer accounts. In addition, Wang Hai also said that the five complaints about Taobao counterfeiting have been officially accepted by Zhejiang Industrial and Commercial.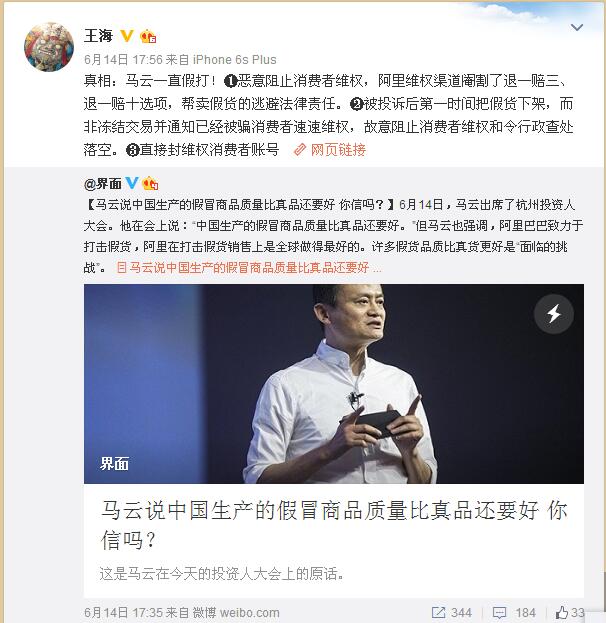 What is your opinion about "fake goods"? You are welcome to submit your wonderful ideas to the China Superhard Materials Network WeChat public number "moliaomju", and share with the friends in the Chinese abrasives industry.
We produce four types of Beach Umbrella Anchor and export them to all over the world. First type is the biggest one of four types Umbrella Anchor and it is very popular with American. And the color is blue, white, green, black and so on, depending on your habit. Second type is red and black of umbrella anchor, which is hot-sale anchor in Europe. This anchor is very stable because it is made by PA of material. Third one is light-portable beach umbrella anchor, which is popular with traveller because it is very light and easy to take. This color is very rich and bright. Fourth one is the smallest one of Sand Umbrella Anchor, which can do one tent peg stake to use, also can use as sand umbrella anchor. The color only is white and the diameter is can not adjust. Choosing suited beach umbrella anchor when you want to purchase.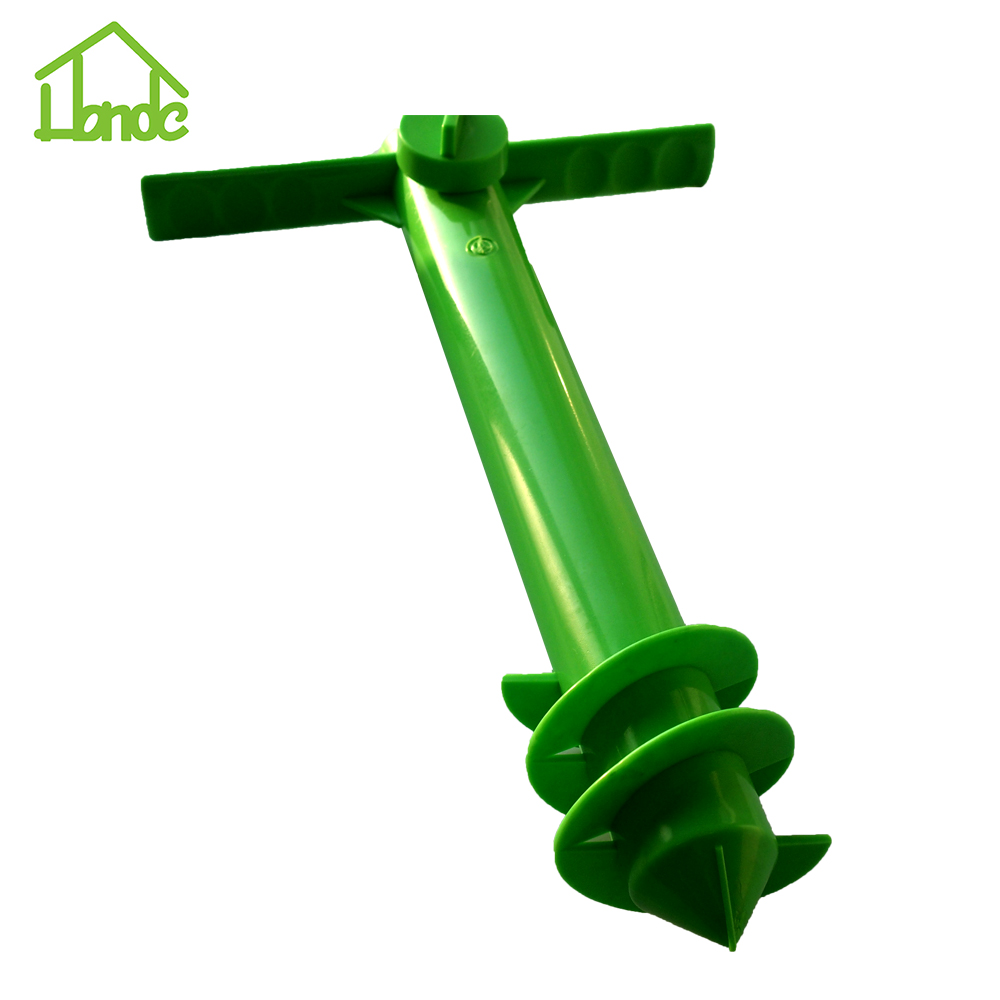 Beach Umbrella Anchor
Beach Umbrella Anchor, Sand Umbrella Anchor, Portable Umbrella Anchor, Popular Umbrella Anchors
Hebei Honde Industrial Trade Imp&Exp Co., Ltd. , https://www.groundscrewpile.com