Feature:
Odorless, Non-Toxic
De;Livery Time:
3-7 Business Days, Depends on The Exact Amount
Transport Package:
25kg Per Carton or Bag. Can Be Negotiated
Specification:
40*45, 38*48
Fluorescent Powder Neon Pigment for Cosmetics
Product Description
Fluorescent powder pigments are setting the trend in fashion, advertising and safety. Some materials can convert energy into light under specific circumstances. This process is called fluorescence neon powder pigment and fluorescent pigments have a very important part to play in it
.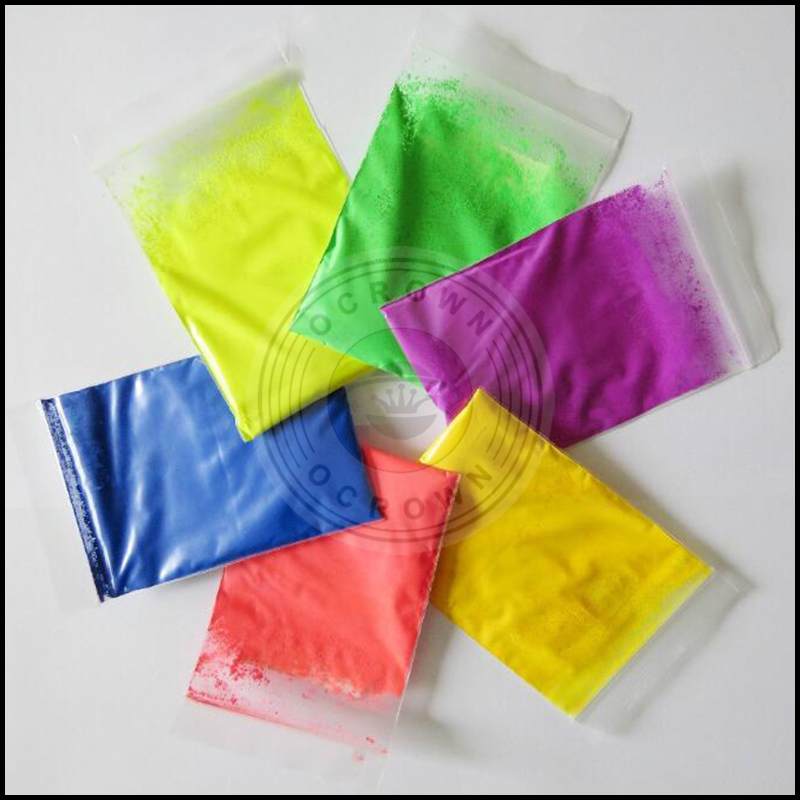 Product name

Fluorescent

 

Pigment

Brand

OCROWN

Color

Green, Red, Yellow, Orange, Purple, Pink, Magenta, Green Yellow

Particle size

3-5 microns

Feature

Odorless, non-toxic, heat-resistant, acid and alkali-resistant.

MOQ

100g

Certification

SGS, MSDS, TDS, COA

Package

25 kg Per Carton Or Drum, 300 kg Per Pallet

Shipping method

FEDEX, DHL, TNT, UPS, FREIGHT

Payment method

T/T, L/C, D/A, D/P, PAYPAL, ETC.

Application

Cosmetics, car painting, plastics, etc.

Delivery time

5-20 working days as usual, final based on order quantity

Sample

Available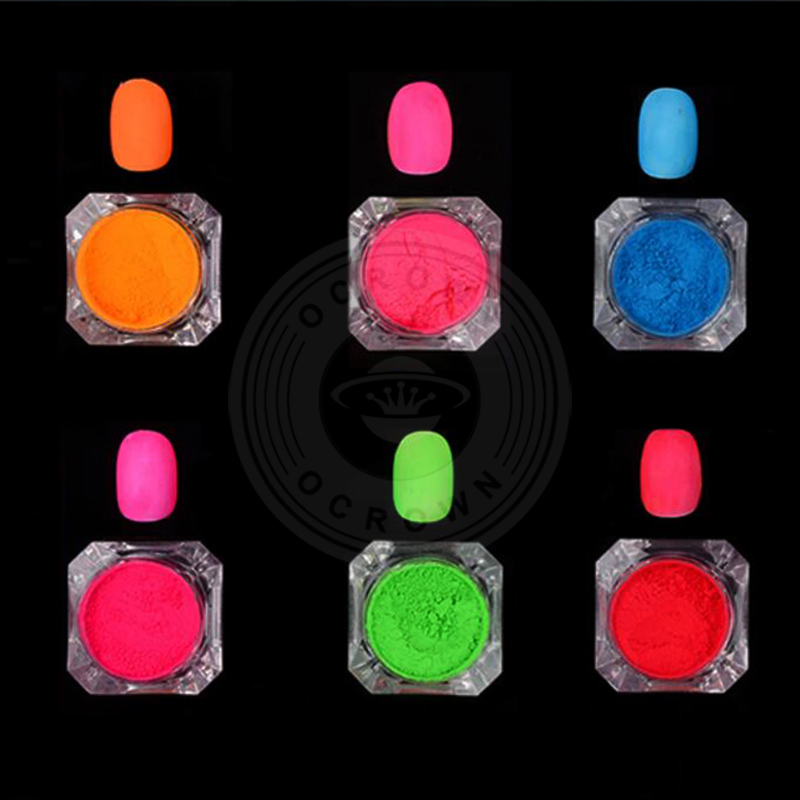 Features Of Ocrown Neon/Fluorescent Pigment:
 
 1. Non-formaldehyde
Skin irritation due to formaldehyde present in baby cloths have been reported very often, and as conventional fluorescent pigments contain formaldehyde, their use is regulated.
The Neon Fluorescent Pigment contain no formaldehyde, therefore is a safety pigment dispersion.
 
2. Excellent Workability
The Neon Fluorescent Pigment contain very fine particles (average below 1.0 micron.)
According to size of particle, it cause no trouble such as clogging in screen mesh or plate cylinder and mottling in printing.
 
3. Excellent Fastness
light fastness of Neon Fluorescent Pigment is Class 3-4 on the wool scale so it may be uesd for produce a beautiful designed pattern.
Heat resistance of Neon Fluorescent Pigment is no discoloration by drying at 180°C
Excellent acid & alkali resistance.
 
4. neon powder pigment Brilliancy and purity
The Neon Fluorescent Pigment colors are very Brilliancy and pure.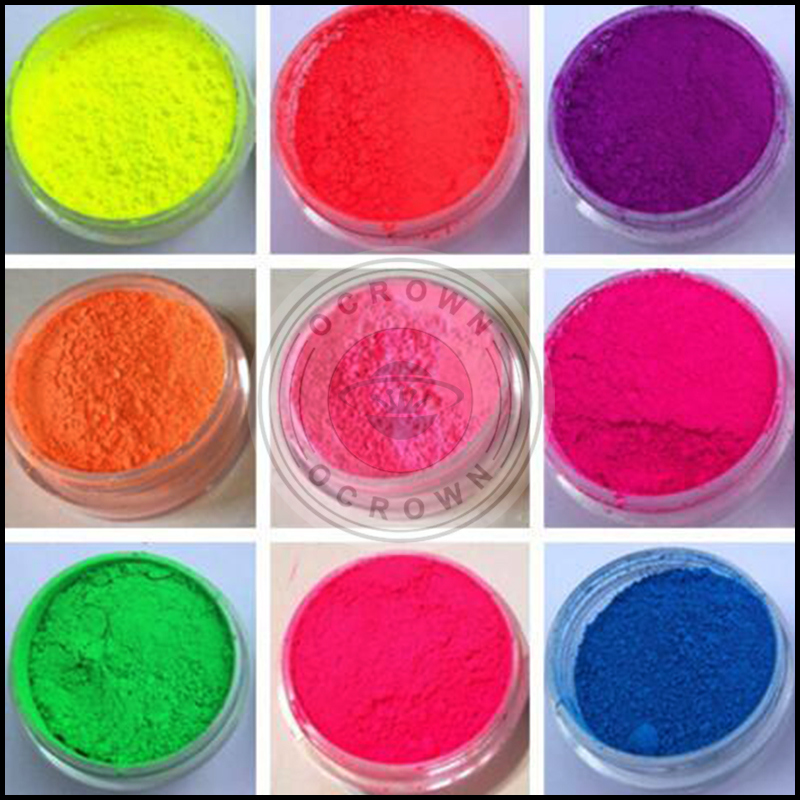 Suggested Uses of Neon Powder Pigment 
1. textile printing
2. paper coating
3. printing inks
4. paints
5. plastics
6. vinyl plastisol & organosol
7. rubber
8. stationery goods,
9. coating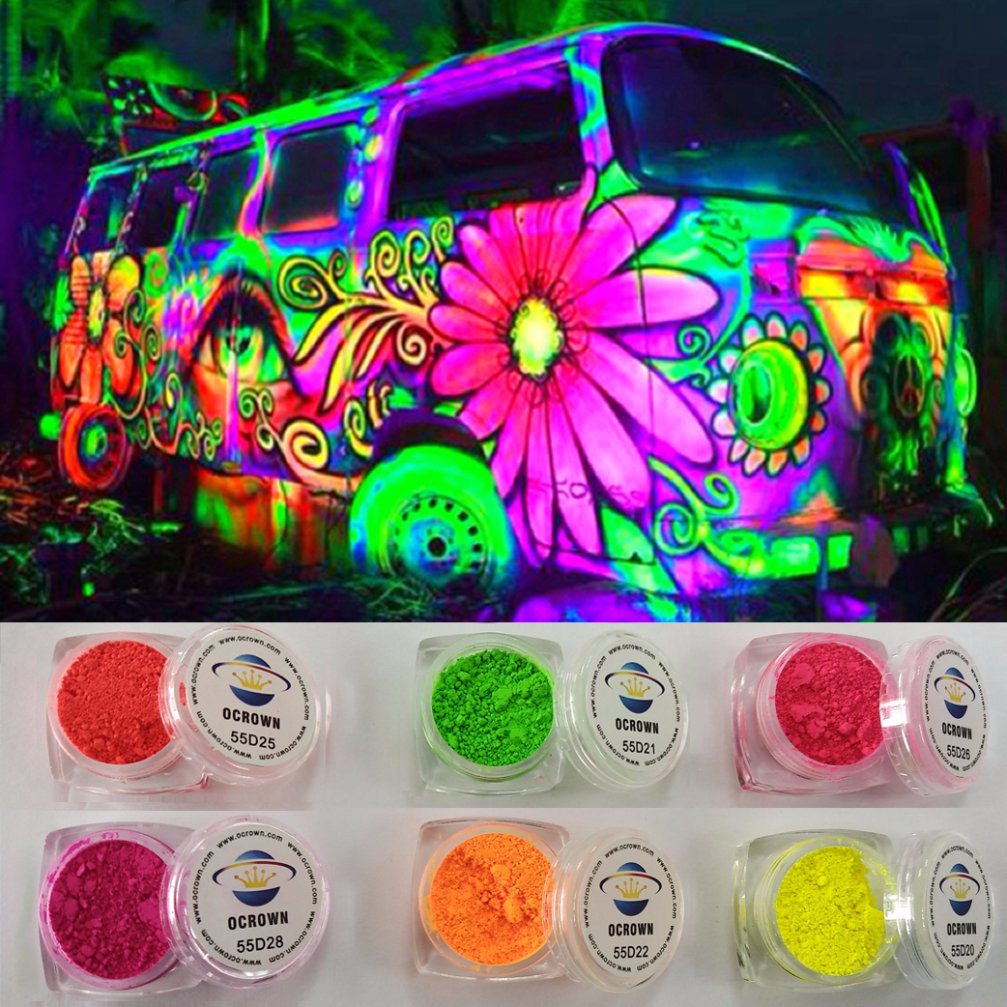 Customized Service 
 As a leading manufacturer of cosmetic colored micas, we can meet any of your customized requirements.
 1. Special Packings
 2. Own Brand Labeled
 3. Product Images Support
 4. Formulation Guideline Support etc.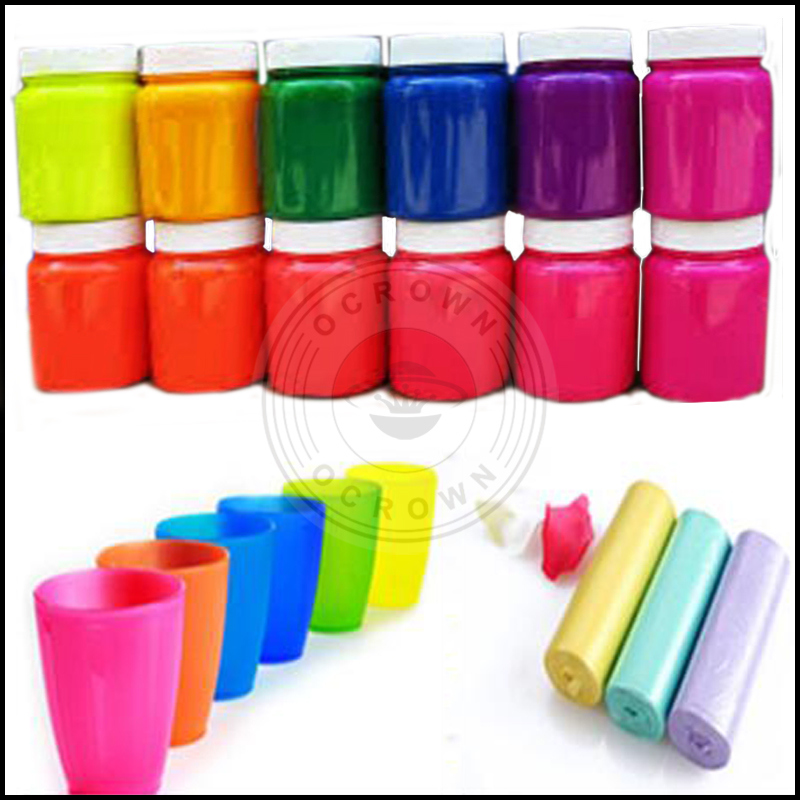 Company Information
We sell bellow kinds of special effect pearl pigments for makeup ,nail art , decoration , light industry,car finish coating....:

-chameleon pearl pigments
-glitter& flakes 
-photochromic pigments
-3D cat eye magnetic pigments
-holographic pigments
-chrome mirror pigments
-fluorescence pigments
-thermochromic pigments
-glow in the dark pigments
-pearlescent pigments
-bronze powder
-metallic powder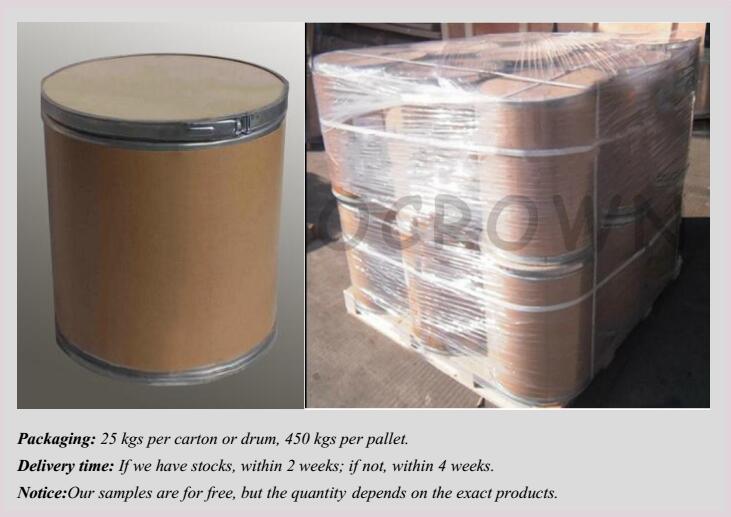 If you want to see more effect pictures, please welcome to contact me.
Also welcome you visit our website www.ocrown.com to see it.
Mobile Work Table,Workbench Station,Heavy Duty Workbench,Heavy Duty Rolling Workbench
Changzhou Xingsheng Tianhe Electric Appliance Co., Ltd , https://www.roller-tool-cabinet.com